PURI TEMPLE HILL / OPIA RESTAURANT
Opened in 2017 this project is situated on the cliff edge of a now unused stone quarry in Jimbaran Bali, it is a spectacular site that not only looks into the interesting old quarry but also looks down on the crescent shaped Jimbaran beach ( Panti Jimbaran) and then beyond to Benoa harbour and Mount Agung. It was a special project for GKAI as it is also situated next to the Four Seasons Resort, our first project in Bali, finished 25 years before in 1992.
Puri Temple Hill is the Wedding Chapel complex, and Opia is the reception and stand alone restaurant … We are very pleased with the way the spiral roofed wedding chapel sits as a gorgeous and perfectly sized landmark on top of the quarry.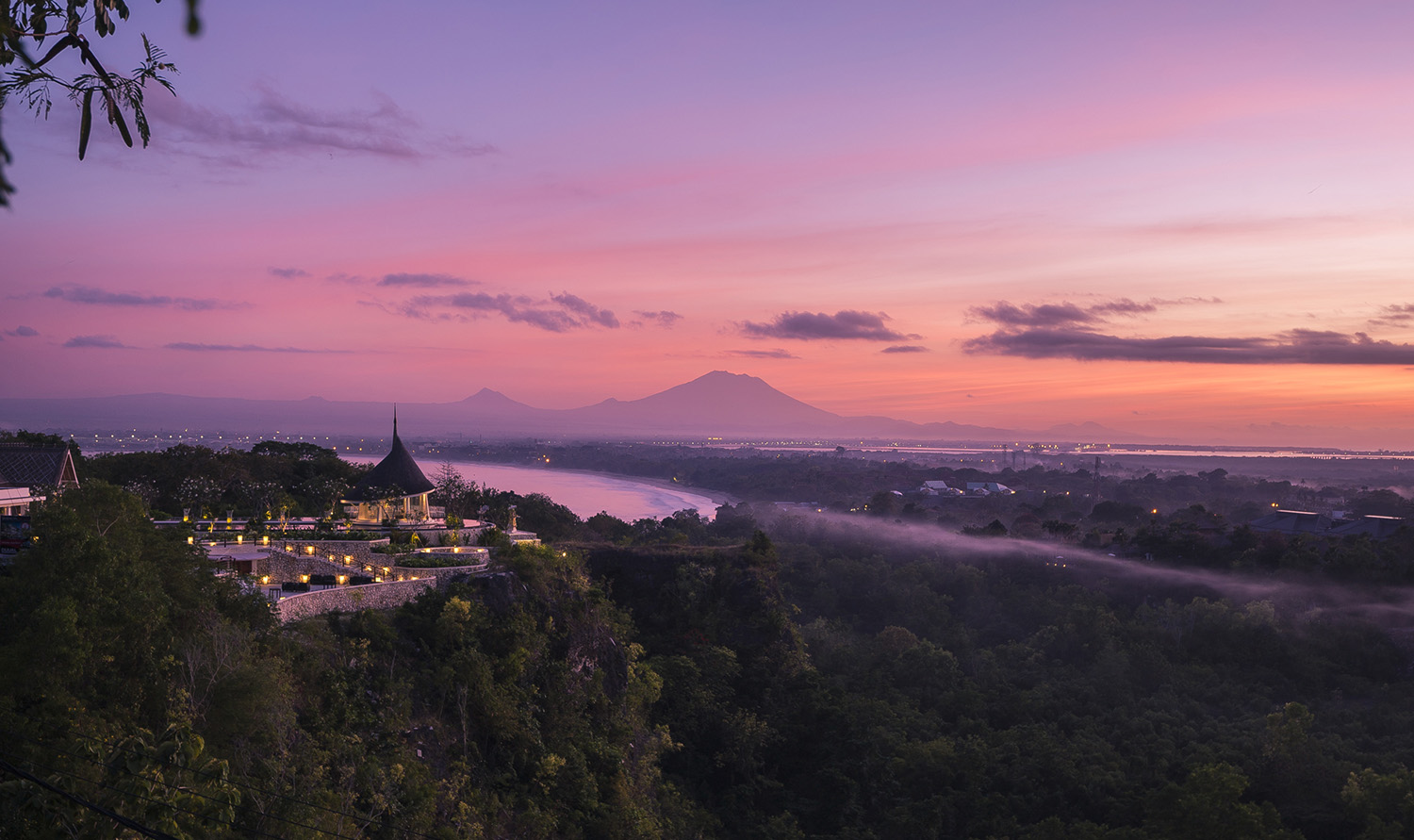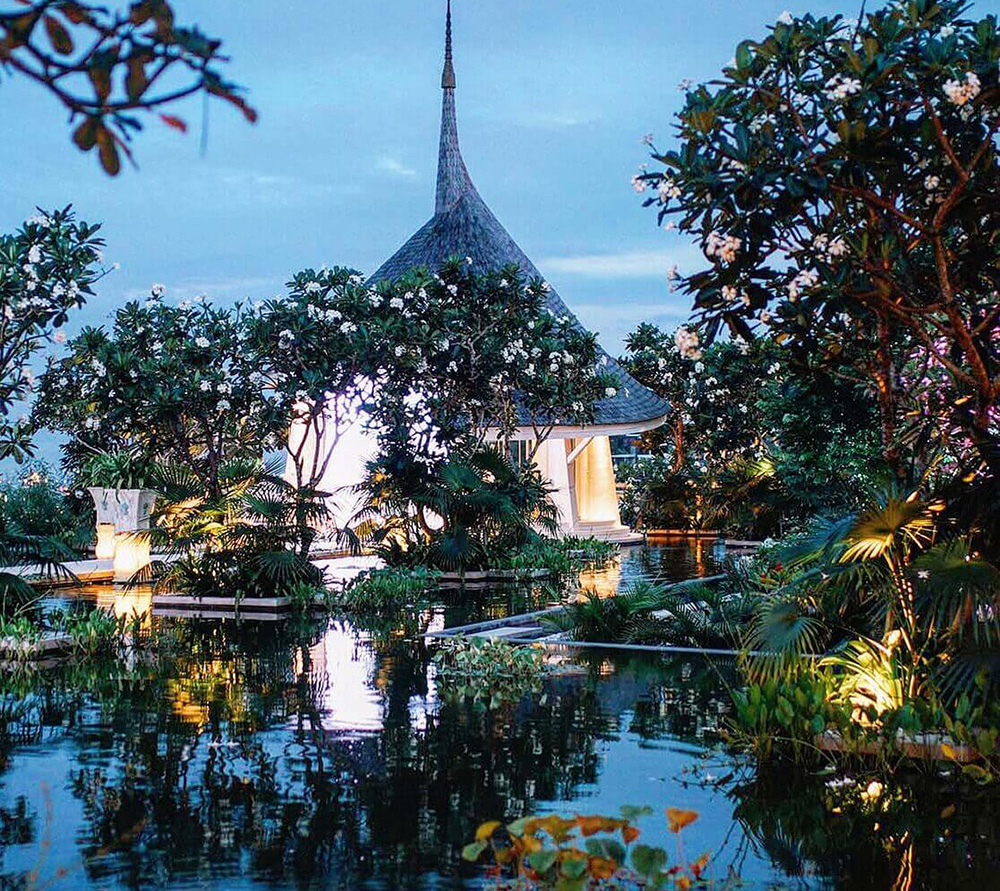 Puri Temple Hill / Opia Restaurant (Finished 2016)