TIRTHA CHAPEL ULUWATU
Ethereal and awe-inspiring, the wedding chapel at Tirtha Uluwatu, which was completed in 2003, is perched on top of a cliff offering panoramic views of the Indian Ocean.
Taking influence from its name 'Tirtha' which is Balinese for holy water, the chapel is designed so that the structure is surrounded on all sides by water. These shallow pools along with low overhanging trees connected to the chapel, cast magical reflections at sunset.
Made from tension membrane and steel, the diaphanous modern chapel juxtaposes a traditional bale, used for outdoor dining.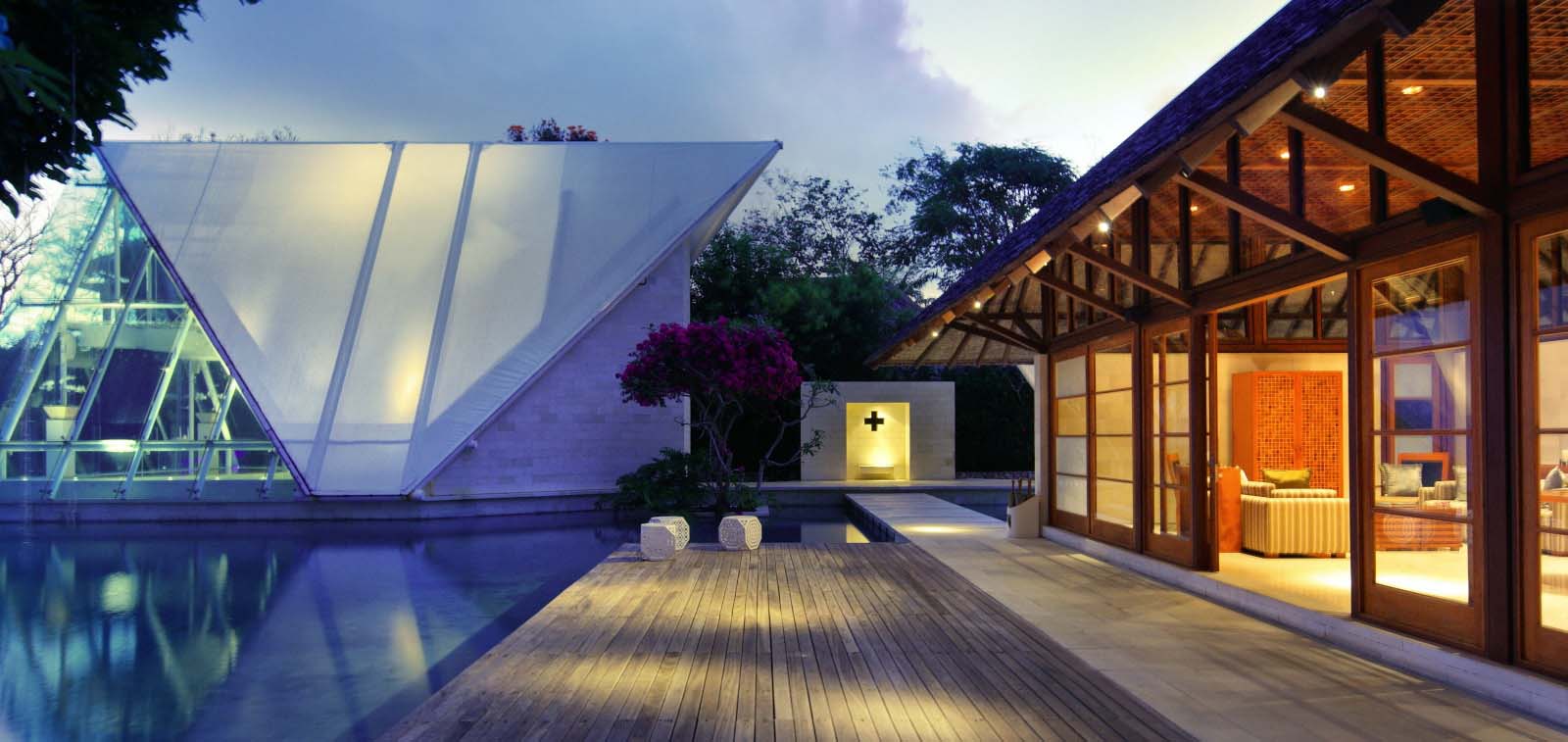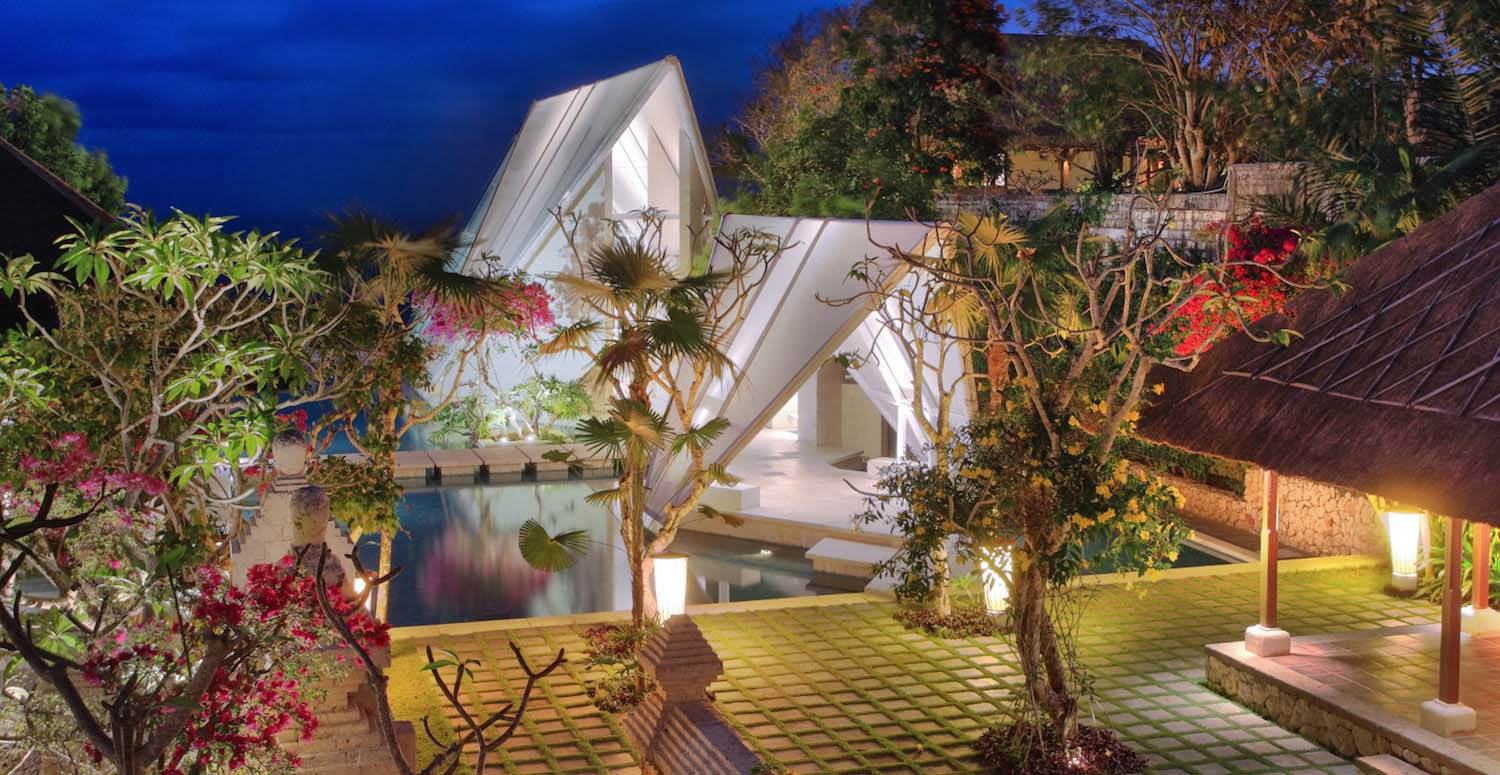 Tirtha Chapel Uluwatu (Finished 2013)