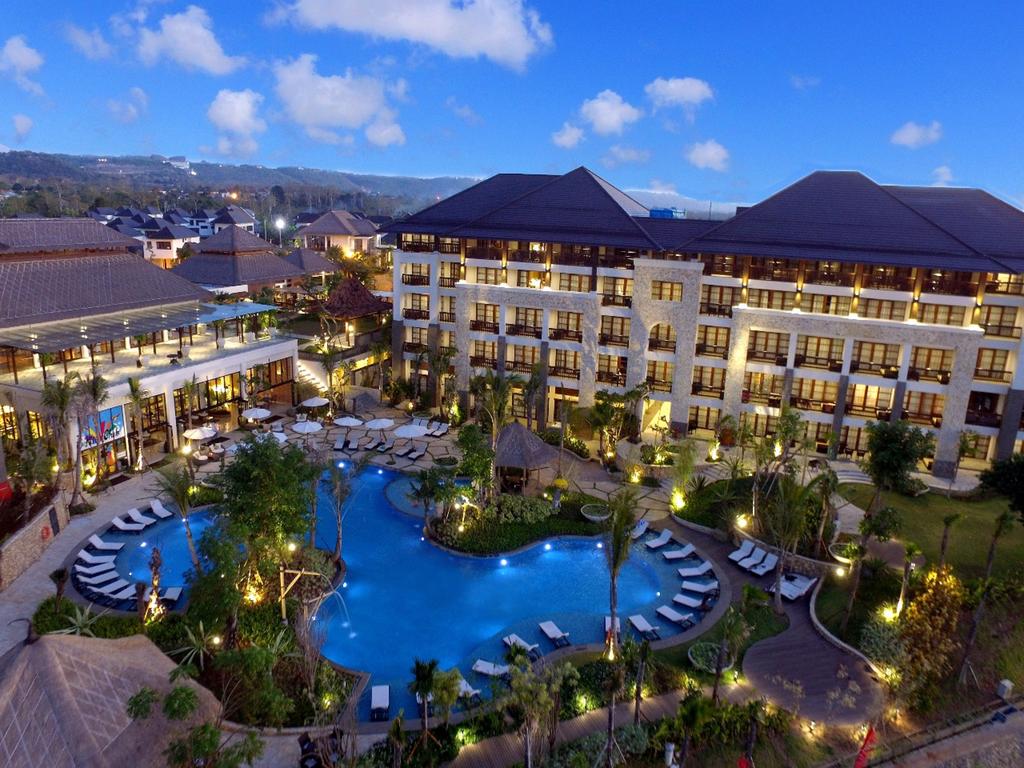 SPRING HILL (Now Royal Tulip Resort) - Jimbaran Bali
An unusual project for GKAI in that the site is located on the area known as the Bukit ( the southern tip of Bali) and was land locked with no views to anything other than not too much development surrounding the site. It remains in an area that is waiting for future development to catch up with it, and is perhaps well before its time, in that it is a car, taxi or bus ride from the development to get to any shopping, restaurants or beaches.
The project consisted of 100+ one and two bedroom apartments in two blocks, with Restaurant , pool and function facilities and stand alone Spa. Then 100+ one, two, three and four bedroom villas … All the apartments and villas were to be sold and then managed for the owners as a 200+ room resort.
GKAI produced a good master plan, and a consistent architectural aesthetic to the buildings, that holds together as a pleasing development to look at and experience within the confines of its isolated location.
Spring Hill Jimbaran Bali (FInished 2017)